Victor Fong, One of the ThreeBestRated® Award-Winning Licensed Insolvency Trustees in Toronto, Explains About Personal Bankruptcy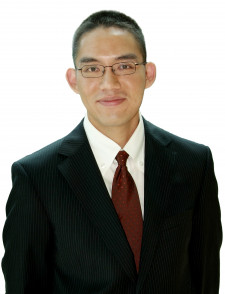 TORONTO, January 28, 2021 (Newswire.com) - Bankruptcy is a scary word. But when one ends up with more debt than they can repay, filing for Personal Bankruptcy might be the best option.
But is it that simple? Can it really help one pay off all their debts? One might have a lot of questions. That is why ThreeBestRated® decided to let an expert, Victor Fong, explain it.
According to Victor, these are some of the things everyone should know about Personal Bankruptcy:
Bankruptcy is not a financial death sentence. One can be discharged from their debts as soon as nine months after they file. And once discharged, they can start rebuilding their credit score.
They won't necessarily lose all their assets in bankruptcy. They can still keep some of their assets like their RRSPs, work pension, motor vehicle, and household furnishings and appliances.
While bankruptcy will discharge most tax and bank debts, there are certain exceptions such as fines or penalties from breaking the law (e.g., traffic fines) and government student loans (unless it has been at least seven years since you last attended studies).
One may be required to repay some of their debts. How much they may have to repay is calculated based on a formula that considers their level of income and the number of dependents that they have (e.g., spouse and children)
About Victor Fong:
Victor Fong is the founder and president of Fong and Partners Inc. Unlike the bigger firms, Victor personally meets and communicates with each of his clients and stays in touch with them throughout the Insolvency process rather than delegating this to administrative staff.
Victor and his team feel honoured to have received the ThreeBestRated® award once again. "The consumer insolvency field is quite a competitive one, with many firms in the Toronto area. Therefore, to be considered one of the top firms is something that I truly appreciate," he says proudly.
Victor is looking forward to yet another busy year of helping more people with their debts. "Now that the vaccination process is underway to deal with Covid-19, I expect things to slowly go back to normal. People will return to work, businesses will reopen, and most importantly, government benefits currently in place to deal with the pandemic will slowly be phased out. This will lead to a spike in the number of consumer and business insolvencies. Therefore, my firm will be gearing up its resources to accommodate people coming to see us for guidance and solutions in dealing with their debts," he explained.
In addition to being one of the top Licensed Insolvency Trustees in Toronto, Victor has also built an excellent reputation online within Canada, particularly on Reddit within the Personal Finance Canada subreddit. He is the go-to person in that subreddit if anyone has any questions about personal bankruptcy or a consumer proposal.
Source: Victor Fong
Share:
---
Categories: Business Finance
Tags: #finance, #licensed_insolvency, #threebestrated
---
ThreeBestrated®
14225 Falcon Head Blvd, Building E (218)
Austin, TX 78738
United States