Lyn Macpherson, a 2021 ThreeBestRated® Award-Winning Hypnotherapist, Talks About the Impact the Pandemic Had on Her Practice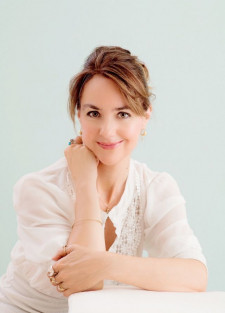 SYDNEY, March 13, 2021 (Newswire.com) - The year 2020 has been an uncertain year for everyone in the world. The COVID19 pandemic has affected the livelihood of millions of people. Businesses struggled to stay afloat during the lockdowns. Even the healthcare service providers such as Hypnotherapists had faced similar struggles. They had to find alternative ways to continue their practice and help people who need their services. How did hypnotherapists operate during the pandemic? What has changed?
We reached out to Lyn Megan Macpherson, a 2021 ThreeBestRated® award-winning hypnotherapist in Sydney, to hear her experience during the COVID19 pandemic.
"A new world emerged for us all with COVID in 2020. It affected many businesses, including mine. I was forced to close my practice for two months during the lockdown. At that time, most of my clients chose the option of having their session over the phone rather than postponing it. It was actually a brilliant and expansive forced experiment as my clients' results were completely unaffected and incredibly transformative. It was fabulous to discover I can treat over 90 percent of issues equally effectively over the phone," says Lyn.
Looking ahead of time, Lyn is planning to expand her practice in order to support people on a large scale. She says, "I am in the process of working with several people to create this expansion. The processes I use are incredibly powerful and permanently life-changing. They heal in the most profound ways, and I would like to see that level of healing save as many lives and prevent as much suffering as possible."
About Lyn Megan Macpherson - Harmony Hypnotherapy
Lyn Megan Macpherson M.A.(Dist.), M.Ed.(Dist.), Adv.Dip.Clin.Hyp., Adv.Dip.Psychotherapy & NLP is one of the leading clinical Hypnotherapists in Sydney. She is also an eloquent public speaker and author. Lyn founded her practice, Harmony Hypnotherapy, in the year 2016. She specializes in providing a drug-free, effective, permanent alternative to anxiety and depression through hypnosis.
Lyn works on the principle of balance, harmony and congruence. Lyn uses a combination of the most effective techniques to help her clients heal. Lyn works holistically to help her clients achieve positive changes in their life permanently.
Lyn is a recipient of the ThreeBestRated® two times in a row. She says, "It is a wonderful privilege to be listed in Three Best Rated® again. I feel Three Best Rated® provides a fantastic service for those seeking skilled professionals to trust in helping them to heal and transform their lives in powerful and unimaginable ways. Because Clinical Hypnotherapy is an unregulated field, it is incredibly helpful for people to be able to access an independent and highly ethical third party like Three Best Rated® to assist them when making such an important decision as trusting someone with their mind."
Lyn continues to bring life-altering changes in so many peoples' lives. To get in touch with her, visit her website - https://www.harmonyhypnotherapy.com.au.
Source: ThreeBestRated
Share:
---
Categories: Healthcare
Tags: #HarmonyHypnotherapy, #LynMachperson, #Sydney, #ThreeBestRated
---
ThreeBestrated®
14225 Falcon Head Blvd, Building E (218)
Austin, TX 78738
United States