Kristen D. Morris, a 2021 ThreeBestRated® Award-Winning Divorce Lawyer, Explains How Sole and Joint Decision-Making Responsibility Works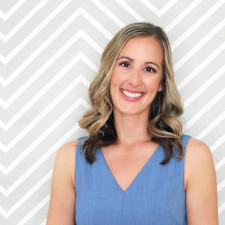 ORANGEVILLE, Ontario, March 11, 2021 (Newswire.com) - When a couple decides to get a divorce, the first and the most important decision they make will be about their kid(s). Making such a huge decision can feel overwhelming. Not to mention, the family law can be quite confusing at times. That is why it is better to work with an experienced divorce lawyer.
Kristen D. Morris is a 2021 ThreeBestRated® award-winning Divorce Lawyer from Orangeville, ON, and she explains how sole and joint decision-making responsibility works.
"According to the new legislation that just came into force on March 1, the term 'Custody' is now 'decision-making responsibility' and 'access' is 'parenting time'," Kristen clarifies. "These two terms are often confused with each other. Decision-making responsibilities relate to the major decisions that parents/guardians need to make about the child(ren), such as education, religion, medical, and major recreational activities. Parenting time is the parenting schedule for the time that each parent has with the child(ren)," she further explains.
Sole decision-making responsibility means that only one parent/guardian makes these decisions. "There are usually provisions with this such as a duty to obtain input from the other parent/guardian before making a final decision, or the duty to inform the other parent/guardian of decisions once they have been made," Kristen explains.
And joint decision-making responsibility means that the parents/guardians must make these decisions together. "There should also be some sort of provision for what should happen in the event that they disagree, such as one party having the final decision-making authority or the parties attend before a mediator," she says.
About Kristen D. Morris - Morris Law:
Kristen is an experienced lawyer skilled in Family Law, Dispute Resolution, Public Speaking, Legal Writing, Litigation, and Wills. She graduated from the Universities of Guelph and Ottawa, with two international law school exchanges in Australia and Puerto Rico.
She is also a strong community and social services professional and an accomplished Fitness Instructor with a demonstrated history of working in the health, wellness, and fitness industry.
After being called to the Ontario Bar in 2012, Kristen initially worked at law firms in Guelph and Orangeville before opening Morris Law in 2019. She is also a member of the Ontario Bar Association, Canadian Bar Association, Family Lawyers Association, Dufferin County Law Association, Dufferin Board of Trade, and Dufferin Women in Business.
Almost all of Kristen's clients are referred to her from her past clients. "I think that this is the highest compliment they could ever give me, and to me, is my biggest accomplishment," she says proudly. "Having happy, satisfied clients is a great achievement, particularly in the field of family law when I am usually dealing with relationship breakdowns which are inherently unhappy times," she adds.
Most of the cases Kristen handles often get settled out of court, and 98% of the files that have gone to court have been settled before trial. "I would say that the majority of matters are resolved via some form of alternative dispute resolution rather than the court, and this is particularly the case since the pandemic started, and the courts initially closed," she explains.
To know more about Kristen or her law firm, Morris Law, or book a consultation, visit her website, kmorrislaw.ca.
Source: Kristen D. Morris
Share:
---
Categories: Law News
Tags: #bestbusiness, #familylaw, #threebestrated
---
ThreeBestrated®
14225 Falcon Head Blvd, Building E (218)
Austin, TX 78738
United States