Jade Williamson, a 2021 ThreeBestRated® Award-Winning Hypnotherapist, Highlights the Benefits of Hypnotherapy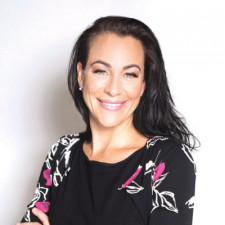 GOLD COAST, Australia, March 19, 2021 (Newswire.com) - Hypnotherapy harnesses the power of the subconscious mind to help people in numerous ways. Hypnotherapy is a proven therapeutic technique that heals several psychological conditions. Millions of people in the world have discovered the surprising benefits of Hypnotherapy and used it to achieve great things in their life. How could getting hypnotized be beneficial? What are the advantages of Hypnotherapy?
We reached out to Jade Williamson, a 2021 ThreeBestRated® award-winning Hypnotherapist in Gold Coast, to learn in what ways people benefit from Hypnotherapy.
"There are so many benefits to Hypnotherapy. Whatever may be your concern, Hypnotherapy will benefit you," says Jade Willamson. She goes on to list the significant benefits of hypnosis:
Manage stress or anxiety
Increase self-esteem and confidence
Improve study or interview skills
Achieve specific weight goals
Stop smoking
Face a fear or phobia
Break a bad habit or eliminate negative self-talk
"Also, I help thousands of clients a year overcome conditions that they would never have thought could be possible, and often conditions that they may have suffered from since early childhood, such as bulimia, abuse, anxiety, sadness, or even vertigo," says Jade.
About Jade Williamson - GC HYPNOTHERAPY
Jade Williamson is one of the prominent Hypnotherapists in Gold Coast, Queensland. She is a fully qualified and insured Master Conscious Hypnotherapist and Professional Coach. Jade holds a Masters in Hypnosis, a Degree in Commerce, a Master of Business and Leadership Coaching and an Advanced Diploma in Life and Wellness Coaching, as well as certifications in Matrix Therapy, Time Line Therapy ™, Advanced NLP and mBIT Coaching.
Jade is the sole practitioner of CG Hypnotherapy. Her passion for helping people achieve their goals led her to start her practice. Her outstanding guidance and exceptional therapy sessions have fetched her numerous accolades in the industry. She is also a proud recipient of the 2021 ThreeBestRated® award for her practice. She says, "I feel honoured to have been nominated in the top ThreeBestRated for Hypnotherapy on the Gold Coast. When you are truly passionate about what you do and care about your client's needs, it certainly pays off."
Jade specialises in designing and delivering programs that will target her clients' individual needs. That will allow clients to experience more control in all areas of their life. GC Hypnotherapy is located in Bundall on the Gold Coast. And they are passionate about helping you achieve your goals. To get in touch, contact them via https://gchypnotherapy.com.au/.
Source: Jade Williamson
Share:
---
Categories: Healthcare
Tags: #CGHypnotherapy, #GoldCoast, #ThreeBestRated
---
ThreeBestrated®
14225 Falcon Head Blvd, Building E (218)
Austin, TX 78738
United States