I.T.Ideas Inc., a 2021 ThreeBestRated® Award-Winning IT Company, Suggests 5 Ways to Secure Devices While Working From Home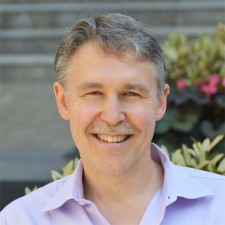 NORTH VANCOUVER, British Columbia, March 30, 2021 (Newswire.com) - It has been a year since most companies instructed their employees to work from home to pivot from health threats posed by the COVID19 pandemic. Unlike the workplace, there is no secure network at home, and it is vulnerable to all connected devices. The risks involved in remotely working are so high that even the company might fall victim to it. What are the potential ways to avoid such risks and protect the devices from cyber-attacks? Let us ask a 2021 ThreeBestRated® award-winning IT Service provider about it.
"Working from home is arguably the biggest threat to organizations today. During COVID, most organizations pivoted to a work-at-home culture, often implementing VPN or Remote Desktop access to their in-office resources, not realizing that these technologies have significant security flaws, exposing their organizations unnecessarily to cyber-attacks. To make matters worse, in some cases, due to budget restrictions, organizations are letting staff and consultants access their work environments using home Personal Computers and personal devices which are not properly protected. All of this is a recipe for disaster," says Steve Prestage, CEO of I.T. Ideas Inc., which is a 2021 ThreeBestRated® award-winning IT company in North Vancouver.
Steve advises avoiding VPN and Remote Desktop Technologies and only allowing access to in-office resources using Zero-Trust technologies. He also suggests five ways to secure the devices while working from home:
Ensure that devices are fully patched with all vendor security patches (operating system and all installed software).
Implement best-of-breed antivirus software that supports application whitelisting, storage control and also inspects network traffic.
Implement a next-generation firewall (either a hardware appliance - or software firewall) that supports Intrusion Prevention, Content Scanning, Deep Packet Inspection, and Malware detection.
Never store passwords in your browser. Instead - store them in a Digital Password Vault. Use unique, complex passwords that are 11 characters or greater, and use a combination of uppercase and lowercase letters, numbers, and symbols. Use multi-factor authentication for accessing all on-line services.
Provide cybersecurity awareness training for all staff at least twice a year. People are six to seven times more likely to click on a malicious link when in the comfort of their own home when compared to working at the office.
About I.T. IDEAS INC. - North Vancouver, BC
I.T. Ideas Inc. has been in the business for over 23 years. It is one of the leading IT firms in North Vancouver with expertise in Cybersecurity prevention. The company's mission is to create awareness, educate, and implement tools, processes, policies, and procedures that effectively protect their clients from cyber-criminals and preventable attacks and infiltrations.
Steve says, "In March of last year, we were paying attention to the cybersecurity statistics that identified Managed Services Providers as being perhaps the biggest target for cybercriminals. Because if we become compromised, then potentially all our clients could be compromised. So, we took security posture very seriously - and since then we have literally transformed our organization from the inside out, replacing all our tools and security stack, and we are now providing security training for all our staff. This year, we are focusing outward on security for all our clients and other not-for-profit organizations, to create awareness around cybersecurity risks and providing tools and expertise to help them not fall victim to the very real cybersecurity risks that they are facing every day."
I.T. Ideas Inc. is a recipient of the prestigious ThreeBestRated® award five times in a row. Steve is proud to achieve this feat in his career. He says, "We are extremely proud to be listed as Three Best Rated® for the fifth year in a row. It is a wonderful feeling to be independently recognized for the service and support that we are providing to our community, and it sets the bar for us to jump even higher this year. One of our core values is Commitment to Excellence and being top-rated on Three Best Rated® is a fantastic measure of how we are achieving that. We are truly grateful to be considered again in 2021."
I.T. Ideas has the expertise, experience, tools and technology to offer affordable IT solutions to clients. Visit their website to know more - http://www.itideas.com/.
Source: I.T.Ideas Inc.
Share:
---
Categories: Information Technology
Tags: #ITIdeas, #ITServices, #NorthVancouver, #ThreeBestRtaed
---
ThreeBestrated®
14225 Falcon Head Blvd, Building E (218)
Austin, TX 78738
United States