Dr. Vetri Vendan, a 2021 ThreeBestRated® Award-Winning Orthodontist From Chennai, Gives Useful Tips to Prevent Gum Diseases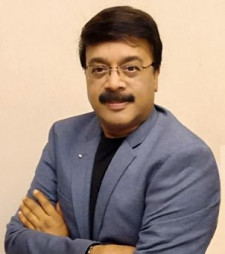 CHENNAI, India, April 3, 2021 (Newswire.com) - It is no surprise that even people with the brightest smile can suffer from gum problems. And most of the time, gum diseases are painless and slow to progress, so it can be a little hard to notice.
So, is there a way to prevent it? ThreeBestRated reached out to Dr. Vetri Vendan to get an answer to this question. Dr. Vetri is a 2021 ThreeBestRated® award-winning Orthodontist in Chennai, TN. And he shares some tips to prevent gum diseases.
Tips from Dr. Vetri to prevent Gum Diseases:
Brush twice a day
Brush vertically from the gums towards the teeth and never do the horizontal type of brushing.
Always take lots of fresh fruits and vegetables, which provide Vitamin C, hence preventing gum diseases. Also, the fibers in them act as natural brushes.
Use a diluted Chlorhexidine type of mouthwash before going to bed. It helps remove invisible plaque.
Flossing is very advisable.
About Dr. Vetri Vendan:
Dr. Vetri Vendan is one of the most prominent Orthodontists and Dental Surgeons in Chennai. He was initially working as a government dental surgeon for 14 years and later resigned to become a full-time private practitioner.
He founded Dr. Vetri Vendan's Dental Centre in 1990 as a two-room consultation. Today, it is one of the most popular Dental Centres in Chennai, where people from both India and other countries come for the sole purpose of dental treatment.
They have five specialists and an equal number of health staff. And got all modern state-of-the-art equipment like digital OPG, RVG, whitening equipment, etc.
"We believe in gentle and cheerful treatment in the best possible ambiance," Dr. Vetri says proudly. "The former chief minister of our state, and many Indian government cabinet ministers, coming to get treated by us speaks for our achievement," he further adds.
Dr. Vetri was trained by WHO to treat cleft palate. "I did research in closing cleft spaces in children by using pure translatory movements also when I was posted in a children's specialty hospital, I specialized in infant orthopedics for newborns," he notes.
He was selected by the TN state government as its representative to the Dental Council of India, New Delhi, and served the DCI member term from 2006 to 2011. Dr. Vetri has also been consistently listed as one of the top rated Orthodontists in Chennai by ThreeBestRated® since 2019.
"Thank you very much for choosing me," he says. "It was such a pleasant and feel-good factor to be listed in ThreeBestRated®. I felt very proud and boasted it to my close circle," he further adds.
Dr. Vetri also shares his plan for 2021. "We plan to develop more talent and treatment in newer fields like Invisalign, the invisible aligners, and always keep abreast with the latest developments in my field," he says.
To know more about Dr. Vetri and his team, visit his website, drvetrisdental.com.
Source: ThreeBestRated
Share:
---
Categories: Dentistry
Tags: #Chennai, #Dentist, #Dr.Vetrivendan, #ThreeBestRated
---
ThreeBestrated®
14225 Falcon Head Blvd, Building E (218)
Austin, TX 78738
United States