Dr. Michele Bernatchez Wins the 2020 Three Best Rated® Award for One of the Best Chiropractors in Laval, QC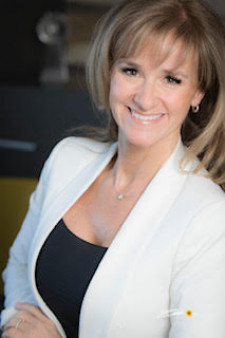 LAVAL, Quebec, November 25, 2020 (Newswire.com) - ​​Dr. Michele Bernatchez has won the Three Best Rated® award for one of the top-rated chiropractors in Laval, QC, for five years in a row. Three Best Rated® is a multi-national ranking website that helps people find the best restaurant, hospital, doctor, business, etc., in any location. Every business goes through a strict 50-point inspection where the review team checks everything from history and reviews to complaints.
Dr. Michele is thrilled to receive this award once again. "Being listed as one of the Three Best Rated® chiropractors is like a big thank you coming from the people I have cared for, and I am deeply moved, and grateful," she says.
From her youth, Dr. Michele has always been fascinated with the body's ability to heal itself. She wanted to learn more about the science of healing. And that influenced her choice of career.
"I have been an active, passionate doctor of chiropractic for 28 years and still experiencing great pleasure in helping people reach their health goals," she says.
"Chiropractic technologies are constantly evolving, and this is quite motivating to learn constantly about new techniques to help people be freed from their health issues and be able to enjoy their lives more fully," she further explains.
Dr. Michele now practices in Chiro Ste-Rose, one of the leading chiropractic clinics in Laval. "My partner Dr. François Poirier, chiropractor, and I, are interested in all technological advances and chiropractic science, such as digital x-rays, decompression tables to further help people suffering from severe osteoarthritis and herniated discs, in order to offer the best care," she says.
They have also made a significant acquisition of the SpineMed, a chiropractic decompression table, in 2015. Coupled with their first-class chiropractic care, it was a big success. It became a gentle and effective solution to increase the success rate with herniated disc conditions.
"I believe we all have the right to be happy and healthy and, when I am successful by teaming up with my patients to help them achieve their goals, it contributes to my personal fulfilment," Dr. Michele says.
Learn more about their treatments or book an appointment by visiting their website: chirosterose.com.
Source: Dr. Michele Bernatchez
Share:
---
Categories: Chiropractic
Tags: #chiropractor, #michele, #threebestrated
---
ThreeBestrated®
14225 Falcon Head Blvd, Building E (218)
Austin, TX 78738
United States