Dr. Michael Nuzzo MD Named Top Three Orthopedic Surgeon in Fresno, California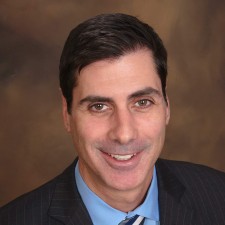 FRESNO, Calif., March 1, 2019 (Newswire.com) - Dr. Michael Nuzzo was recently named one of the three best orthopedic surgeons in Fresno by Three Best Rated®. Dr. Nuzzo faced a rigorous 50-point analysis in order to receive this competitive award.
Dr. Nuzzo is one of only a few doctors in the region who is Fellowship trained Sports Medicine-Orthopedic Surgery. Dr. Nuzzo always says, "I specialize in sports medicine, but I treat athletes of all ages. The goal is to get athletes of any age back to the activities they like to do."
Dr. Nuzzo recognizes the need for innovation in the delivery of great care. His practice incorporates many procedures on the cutting edge of orthopedic medicine.
He is one of a select few orthopedic surgeons in the region who perform hip arthroscopy, a procedure used to treat damage of structures in the hip. Dr. Nuzzo explains "It is a same day procedure that is minimally invasive, has a relatively easy recovery, and is very effective for people with hip pain."
Another procedure Dr. Nuzzo frequently performs for shoulder pain is called Arthroscopic Superior Capsular Reconstruction. Some patients with chronic tears in their rotator cuff tendons are unable to have them repaired. Rather than replacing the shoulder, Dr. Nuzzo uses arthroscopic technology to place a graft in the shoulder to duplicate the function of the rotator cuff tendon and improve function. Dr. Nuzzo explains "Where patients used to be told they had to deal with their pain with medications, now they have another option."
Three Best Rated® rates businesses on a rigorous 50-point system to deliver the top three business in each category. Businesses cannot pay to be listed, which means those listed had to prove themselves through their work and community relationship.
About Dr. Michael Nuzzo
Dr. Nuzzo is a partner at Sierra Pacific Orthopedics in Fresno, CA. He serves as the head team physician at Fresno Pacific University and is also the Chief of Medical Staff at Fresno Surgical Hospital, a highly rated hospital located in Fresno. Dr. Michael Nuzzo is a retired Army veteran, who served in Iraq as the Theater Orthopedic Consultant for Joint Forces and received several awards and decorations for his military service.
Source: Three Best Rated
Share:
---
Categories: Orthopedics
Tags: army, Fellowship trained, orthopedic surgeon, Orthopedics, sports medicine, Surgeon, Three Best Rated, top three, veteran
---
ThreeBestrated®
14225 Falcon Head Blvd, Building E (218)
Austin, TX 78738
United States