Brisbane's Leading Employment Lawyers, NB Lawyers - Lawyers for Employers, Wins the 2021 ThreeBestRated® Award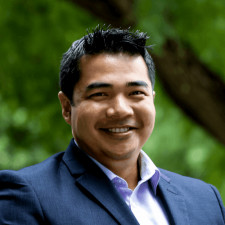 BRISBANE, Australia, February 26, 2021 (Newswire.com) - NB Lawyers - Lawyers for Employers has won the 2021 ThreeBestRated® award for one of the top-rated Employment Lawyers in Brisbane. And this isn't their first time getting this recognition. They have been consistently recognised as a top-rated Employment Law Firm by ThreeBestRated® since 2016.
"It is a great honour," says Jonathan Mamaril, principal and director with NB Lawyers - Lawyers for Employers. "It means we are doing a lot of things right, and it comes back to our four core values," he further adds.
NB Lawyers - Lawyers for Employers: Award-Winning Employment Law Firm
NB Lawyers - Lawyers for Employers is one of the leading law firms in Brisbane. The firm specialises in Employment Law, Commercial Law and Property Law.
"We really focus on our four core values - Help First, Practical, Produce Results and Honest Communication. It is what we stand by and ensure it permeates throughout all our work for clients," Mamaril explains. "It is our aim to help Employers overcome legal obstacles and help them focus on growth and expansion," he further adds.
Practical and Honest Legal Services for Businesses:
The firm's team has lawyers with diverse backgrounds such as working for a trade union, former employees for Councils, former in-house lawyers and HR backgrounds. The firm's team of handpicked experts has unique backgrounds and understands the need for practical advice for Employers. "For organisations that have employees and have an HR function, we are your go-to lawyers. We are here to advise on how to mitigate the risk and liability for our clients in situations of workforce planning, restructures, and termination of employment and more," Mamaril explains.
"We love to see our clients grow and prosper, hiring more staff, expanding into different markets and building market share. To help our clients achieve their goals, we guarantee fast turnarounds with top-quality advice. Our legal team ensures relevant workplace policies and employment contracts are properly drafted and are in place to avoid any exponential disasters such as complicated issues around underpayment of wages and payroll," he says proudly.
Notable Achievements:
In addition to winning an award for best legal practice in 2020 with APAC Insider and the 2021 ThreeBestRated® award, NB Lawyers - Lawyers for Employers has also won many awards and titles. Below are some of its notable achievements:
Obtaining a rare costs order for an Employer (a Council) against an employee in an unfair dismissal claim.
Advised on a large-scale restructure whilst at the same time defending a $33 million class action for a client.
Assisting a client transition of a problem senior executive employee who eventually sued the company for $2.5 million and negotiated a settlement.
Defending a Tourist Recreation Park from a COVID-19-related termination claim.
Assisting a company to defend a general protections claim in the Federal Court where the employee was only employed for a short period of time. With the firm's help, the client won and successfully defended the claim.
"The expert lawyers take care of day-to-day legal needs of organisations so our clients can focus on growing the business. Ensuring organisations such as Councils, healthcare providers, manufacturing companies, professional services organisations are protected from legal action gives us great satisfaction," Mamaril says.
To know more about NB Lawyers - Lawyers for Employers, and book a consultation, visit the firm's website: lawyersofemployers.com.au.
Source: ThreeBestRated
Share:
---
Categories: Law Firms
Tags: #brisbane, #lawyers, #ThreeBestRated
---
ThreeBestrated®
14225 Falcon Head Blvd, Building E (218)
Austin, TX 78738
United States