Bournemouth's Prominent Hypnotherapy Practice, Dolphin Hypnotherapy, Wins the 2021 ThreeBestRated Award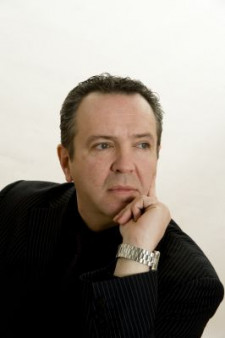 BOURNEMOUTH, England, February 6, 2021 (Newswire.com) - In a coastal town in the south of England, Mr T. Roberts has helped thousands of people successfully overcome anxiety, social phobia, depression, low self-esteem and confidence, smoking issues, and other unwanted behaviours. Roberts uses hypnotherapy, coupled with psychotherapy, to help people achieve amazing things in their life. He runs his hypnotherapy practice, Dolphin Hypnotherapy, in Bournemouth, and Poole, Dorset. Dolphin Hypnotherapy practice has recently won the prestigious 2021 ThreeBestRated® award for best hypnotherapy practice in Bournemouth and Poole.
About Dolphin Hypnotherapy Practice - Bournemouth
Dolphin Hypnotherapy practice was founded by Mr Roberts in 1994 following a lifelong interest in psychology and hypnosis, from as far back to around as the age of 9. "Sadly many children grow up in dysfunctional or even abusive environments and I was one of them, it was this that led to my interest in the human mind and why some parents behave the way they do," said Mr Roberts. Mr Roberts is the senior consultant at Dolphin Hypnotherapy Practice. In a way, he is unique from other hypnotherapists because he is first and foremost a psychotherapist, who just happens to specialise in hypnosis. That gives him the ability to tailor a package of intervention for the individual patient's needs using Counselling, CBT, and hypnosis. Other therapists invariably can only offer one type of intervention which can severely limit the effectiveness of treatment.
How does it work at Dolphin Hypnotherapy?
"The initial consultation is provided free of charge, and an assessment is made of the patient's individual needs with details about their background and history. During the session, I also explain the treatment options available, and what I think is the best way forward," said Mr Roberts.
Dolphin Hypnotherapy Practice celebrated its 25th anniversary in 2019. They are proud to have helped over 3000+ patients through their practice. They have earned an enviable reputation as the most professional, successful, and effective Hypnotherapy practice in the region. On winning the ThreeBestRated award, Mr Roberts said, "I am delighted to have been listed in ThreeBestRated." Mr Roberts expects an increase in online consultations in the coming years. He said, "The coming year will largely see business as usual. Online consultations have increased during the first lockdown, but as a practice, we have offered online consultations worldwide for over a decade. Lockdown brought that option more into the mainstream, and so we expect our international client base to grow significantly this year." Dolphin Hypnotherapy practice continues to help people cope with their problems. For more information, go to their website here https:/bournemouthhypnotherapy.co.uk
Source: ThreeBestRated
Share:
---
Categories: Therapists
Tags: #DolphinHypnotherapy, #Hypnotherapy, #ThreeBestRated
---
ThreeBestrated®
14225 Falcon Head Blvd, Building E (218)
Austin, TX 78738
United States