Beyond Aesthetic Aspects, Plastic Surgery Holds Physical Health Benefits
Dr. Srinjoy Saha, one of India's leading plastic surgeons, discusses how plastic surgery holds physical health benefits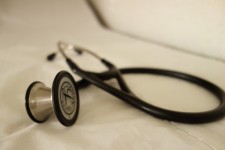 KOLKATA, India, July 2, 2019 (Newswire.com) - ​​​​​Plastic surgery is similar to the concept of plastic, which is able to be molded into different shapes. People need plastic surgery to repair or reconstruct their body parts because of an injury or for aesthetic reasons. Three Best Rated® had the honor of interviewing Dr. Srinjoy Saha, one of India's leading plastic surgeons, to learn all about plastic surgery and the physical health benefits it holds. "Plastic surgery allows creativity to thrive," explains Dr. Srinjoy Saha, "There is an enormous scope of improvising and bettering current treatments. Arts, mathematics, three-dimensional geometry, imagination all play a role in formulating an ideal treatment. It is the only subspecialty which combines engineering with medicine." Plastic surgeons are now entering an era of regenerative medicine and tissue engineering, which utilizes the body's own healthy cells from easily accessible areas to heal diseased tissues.
There are two types of plastic surgeries: Reconstructive plastic surgery and Aesthetic or Cosmetic plastic surgery. In India, reconstructive surgeries are most commonly performed for injuries to the hand and face due to an accident or fire. It also treats scar problems, which can hinder looks, work and even movement. Reconstructive surgery improves dysfunctional body parts, defects, and restores function. "It is the mainstay of healing a person with mutilating deformities, ranging from skin grafts to micro-vascular surgeries," Dr. Srinjoy states. Aesthetic surgery is performed to enhance the external physical appearance of a healthy person. "Aesthetic surgery is also on the rise," Dr. Srinjoy says, "Nowadays, more and more people seek botox and fillers." Aesthetic surgery is performed by using both surgical and non-surgical techniques to improve the natural beauty of a person. It can improve self-image, boost self-confidence, and bring out the best in life. In addition, plastic surgery also helps improve physical health. For example, plastic surgery ...
Saves Lives:
Burns range from a minor first-degree burn all the way to a possibly fatal fourth-degree burn. In India, more than 10 million burn cases are treated per year. Severe burns are difficult to treat, but if left untreated, they can cause an infection and decrease physical health. These difficulties are properly handled by experts, like a plastic surgeon. A good plastic surgeon treats burn scars and corrects deformities to help brave burn survivors live normally. Plastic surgery is considered a boon to skin cancer patients. Plastic surgery has an exceptional success rate in the treatment of skin cancer. Accidents sometimes damage faces, which can cause a person to lose self-confidence. Facial reconstruction moves tissues from other parts of the body, and surgeons can even transplant the face of a donor to a burn patient. This gives whole new lives to patients.
Encourages Healthy Lifestyles:
Plastic Surgery enhances a person's lifestyle by building self-confidence and self-esteem. A person who is overweight, women/men with improper breasts, or an accident victim with severe scarring may feel too uncomfortable and embarrassed to face the world. Some specific cosmetic plastic surgery procedures can help the person to renew their self-confidence and face the world boldly. Reconstructive plastic surgery on the face and hands plays a major role in restoring the normal function of a person. In addition, adopting good post-surgery care results in greater improvement for patients' physical health. Post plastic surgery care involves healthy activities like regular exercise, adequate rest, a balanced diet, and quitting alcohol and smoking. These activities can become habits that push a patient towards a healthy lifestyle.
Improves Not Only Appearance But Also Physical Health:
There is a strong link between physical health and emotional, mental, social, and intellectual health. "Plastic surgery does not just better looks but also betters patients' overall physical and mental health in many ways," Dr. Srinjoy says. For example, a woman with an oversized breast may experience neck, back and shoulder pain. This can lead to obesity, whenever she is too embarrassed to exercise or in too much pain. Plastic surgery will reconstruct the breast and let the patient go freely to do day-to-day activities without pain or embarrassment. Likewise, restoring abdomen appearances back to the pre-pregnancy looks by using Abdominoplasty (tummy tuck) will reduce urinary incontinence and lower back pain. Rhinoplasty (nose surgery) helps to correct nasal septum deviations, which eases a person's breathing and improves oxygen flow. Nasal septum deviation can cause a lack of sleep due to improper breathing. Liposuction and body contouring helps remove excess body fat, which can prevent insulin break down in the body. By removing excess fat, a patient may lower their risk of diabetes, obesity and many heart conditions. Blepharoplasty (eyelid surgery) provides better vision by correcting droopy eyelids and solving dry-eye problems.
About Dr. Srinjoy Saha
Dr. Srinjoy Saha, MBBS, MS, MRCS, M.CH, has been practicing plastic surgery since 2008. He completed his graduate at NRS Medical College and Hospital in Kolkata, India, and postgraduate at the Institute of Post Graduate Medical Education & Research in Kolkata, India. Dr. Srinjoy completed his plastic surgery subspecialty training at Grant Medical College and Sir J J Group of Hospitals in Mumbai. He received multiple International Visiting Fellowships to learn about Aesthetic Plastic Surgery at Emory University in Atlanta and again at Cleveland Clinic in Ohio. He completed a Fellowship in Plastic Surgery and Tissue Engineering at Harvard Medical School and Brigham, and Women's Hospital in Boston. He specializes in both reconstructive and cosmetic plastic surgeries, along with lasers, botox, and fillers. In 2017 Dr. Srinjoy received Plastic Surgery Foundation Achauer International Award from the American Society of Plastic Surgeons and Plastic Surgery Foundation in the USA. Along with this, he has been recognized for his excellence as one of the top three plastic surgeons in Kolkata, West Bengal by Three Best Rated® for 2019.
Three Best Rated® is an independent ranking website created with the simple goal of finding the top three local businesses in India. Each and every business faces a meticulous 50-point inspection, which includes business reputation, history, complaints, ratings, proximity, satisfaction, trust, cost, general excellence, reviews and much more. They provide their services free to customers and businesses. It is free to be listed, and Three Best Rated® will never accept money from a business to be listed.
CONTACT INFORMATION
Dr. Srinjoy Saha, MBBS, MS, MRCS, M.CH.,
Apollo Gleneagles Day Care Building
2nd Floor, Eastern Metropolitan Bypass
58, Canal Circular Lane
Kolkata, WB 700054
Phone Number: 987463 3896
Email Address: dr.srinjoy@gmail.com
Website: https://www.plastangel.com/p/dr-srinjoy-saha-top-plastic-surgeon-in.html
​Disclaimer: This article and the information within are for educational purposes only and should not be used as medical advice. This article is not intended to and should not be relied upon as medical opinion or medical advice. This article should not and is not intended to replace the advice of a trained, licensed medical professional in your area.
Source: Three Best Rated®
Share:
---
Categories: Cosmetic and Reconstructive Surgery
Tags: cosmetic surgery, Dr. Srinjoy Saha, health, India, medicine, physical health, plastic surgery, reconstructive surgery, Three Best Rated, tips
---
ThreeBestrated®
14225 Falcon Head Blvd, Building E (218)
Austin, TX 78738
United States