Advice From Marc Testart, a 2021 ThreeBestRated Award-Winning Family Lawyer, to Separated Couples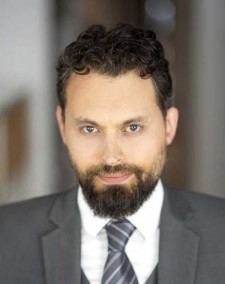 MELBOURNE, Australia, March 8, 2021 (Newswire.com) - Not all marriages are made to last. Some marriages end up in divorce. Couples in unhappy marriages feel it is better to get separated than to stay in a stressful marriage. Unfortunately, the most affected person in a divorce are the children. Sadly, many couples do fight over their children. It impacts the children's life.
At such uncertain times, approaching a lawyer can help settle the issue amicably without affecting the children. We reached out to Marc Testart, a 2021 ThreeBestRated® award-winning family lawyer from Melbourne, to get his advice on child custody after divorce. Marc Testart specialises in cases related to shared parenting, access to children, guardianship, parents' rights, relocation, recovery orders, and child support.
When it comes to parenting after divorce, Marc says, "One of the most harmful things for a child is seeing their parent in conflict. Every parent is going to have differing views with respect to what is best for their children." He further adds, "The key is to identify which differences are worth fighting over, and which differences can be compromised. The more parents can compromise, the better the outcomes for their children."
About Marc Testart - TESTART FAMILY LAWYERS
Marc Testart is a prominent family lawyer in Melbourne. He is a barrister and solicitor of family law and a strong advocate of alternative dispute resolution. Marc founded the Testart family lawyers firm in 2013 with an aim to provide the clients with the most efficient, cost-effective and painless resolution to their family law problems.
Marc is proud of his achievements as a family lawyer in resolving family disputes without having to go to court. He has earned numerous accolades and recognition for his practice. Marc is a recipient of the prestigious ThreeBestRated award for two years in a row. He says, "It is an honour to be recognised as a top-performer by my clients. Helping people through separation and divorce and minimising conflict brings me a great deal of professional satisfaction."
The legal practitioners at the Testart family lawyers strive to provide the best possible results for their clients in family law matters. Looking ahead, Marc says, "We are hoping to assist people through the process of separation and divorce to avoid the stress, expense and delays of litigation in the Family Court system." The Testart lawyers offer a free initial consultation. Visit their website to get in touch - https://www.testartfamilylawyers.com.au.
Source: ThreeBestRated
Share:
---
Categories: Lawyers
Tags: #Familylawyers, #Marctestart, #ThreeBestRated
---
ThreeBestrated®
14225 Falcon Head Blvd, Building E (218)
Austin, TX 78738
United States